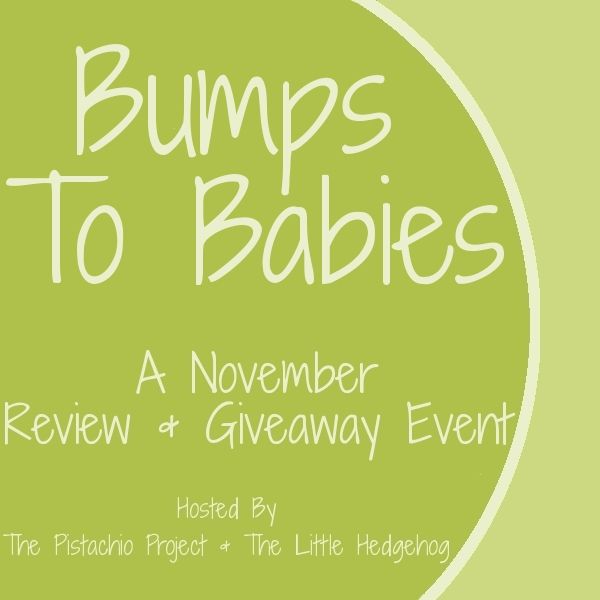 I didn't learn about babywearing until little man was about 6 months old or so. At the time I has a pouch sling and a carrier that I have since learned wasn't a good ergonomic choice for our little man's legs. I never felt very comfortable with the pouch sling - it just didn't feel secure and since it wasn't adjustable or stretchy, he outgrew it rather quickly. I have since learned so much about baby wearing and love it! I bought a better carrier and carried little man in a soft structured carrier until I could no longer comfortably carry him. I really treasured the times when my little man fell asleep against me or was able to calm down quickly when I put him in his carrier. I am really looking forward to creating memories and bonding with our new baby in our new Baby K'Tan! I am so happy that I can keep our new baby close, safe and snuggly against my chest!
There are so many benefits to babywearing! Babies who are held more tend to cry less (something any parent can benefit from!), it helps you to bond with your baby and fosters a secure attachment between baby and mommy (or daddy!), it helps you be hands free while still carrying your little one (perfect for me, especially since we have a toddler who still needs my attention), it is good for your little ones emotional development and so much more!
"The Baby K'tan Baby Carrier is an innovative soft cotton baby carrier that is an ideal blend of a sling, wrap and carrier, providing the positions and benefits of all three. There is no other carrier available like it. It is a ready-to-wear wrap that enables parents & caregivers to comfortably carry infants and toddlers (from birth to 3 years) in multiple positions." --taken from the Baby K'Tan website
The Baby K'Tan is "a wrap without all the wrapping", so it is easy to put on and take off, since there are no buckles or wrapping techniques to learn. It is unique in it's double loop design, which makes it a cross between a sling, wrap and structured carrier. The double loop design also allows for even weight distribution across your shoulders. The sash that is included adds extra security and support, so you know your little one is safe, secure and not going anywhere. The Baby K'Tan has also been created to be used for little ones from 8-35lbs and there are multiple wearing positions that can be used. The Baby K'Tan is definitely a unique and versatile baby carrier!
I received the Black Organic Baby K'tan Baby Carrier (ARV $59.95), which is made of 100% organic cotton. I absolutely love how soft it is and that it is made with organic cotton. I can tell it will be a cozy and secure way to carry our new little guy around and I can't wait to be able to wear him! Baby K'Tan offers quite a few varieties in materials for their carriers and they come in some beautiful colors as well! They come in a range of sizes (from XS-XL), so that you can get the perfect fit without any extra fabric or bulk.
Interested in having a Baby K'Tan carrier for your little one? You can BUY the 100% cotton carrier (ARV $49.95), the Breeze (ARV $59.95) or the Organic carrier (ARV $59.95) directly from the
Baby K'Tan website. (ARV $44)

-OR-

You can enter to WIN a

Baby K'Tan carrier in your choice of color
and size!

***Giveaway is open to U.S. residents only. Entrants must be 18+ years old. One entry per household. The winner has 48 hours to respond before another winner is chosen.***

Giveaway will end December 2nd at 12:01am EST.
Entries go in the Rafflecopter form below!
a Rafflecopter giveaway
Thank you to Baby K'Tan
for providing me with the opportunity to host this review and giveaway at no cost to myself. The item was sent to me free of charge for review and has not influenced my opinion of the product. I have sought to give my honest opinions and experiences on this product. The views and opinions expressed on this blog are purely my own. Thank you again to
Baby K'Tan
for sponsoring this review and giveaway!