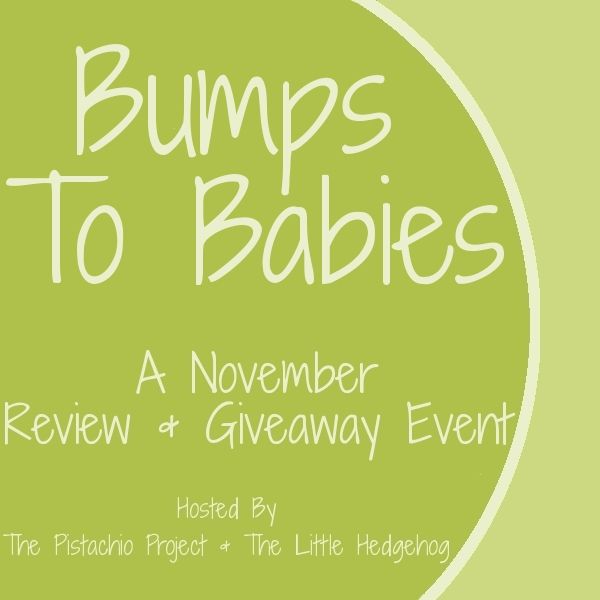 November 1st is here! That means that the Bumps to Babies event has officially started! I hope you are excited for a month of maternity, baby and nursing reviews and giveaways with some baby related posts sprinkled in between! The review and giveaway posts will be posted on my blog and The Pistachio Project, so you can enter the giveaways from either of our blogs.
November also means that Brittany from
The Pistachio Project
and I are in countdown mode for when our babies decide to make their appearance!!! So many fun and wonderful things to look forward to this month!
I also wanted to thank all of the lovely sponsors that helped to make this event possible! We hope you enjoy this month long event and good luck to all of our readers who enter the giveaways!