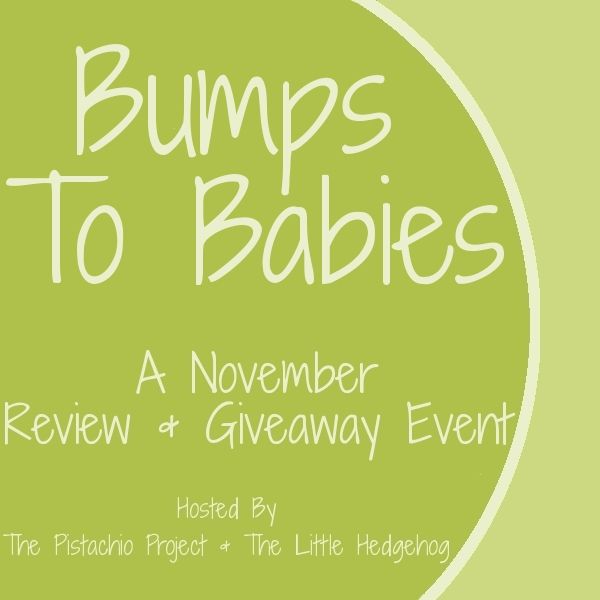 Even though I breastfed little man, it was about 3 years ago! I just took a breastfeeding class at our midwife's office and it was a great refresher course! There are so many things that I had forgotten about. One thing that our teacher talked a great deal about was creating the best breastfeeding environment possible. There can be plenty of hurdles when it comes to breastfeeding that you often have no control over, so creating a calm environment and getting things together that make breastfeeding easy, convenient and comfortable are key to a successful breastfeeding experience. One of the key breastfeeding pieces that makes nursing easier and more comfortable is a good
nursing pillow
.
The San Diego Bebe Eco-Nursing Pillow is an eco-friendly breastfeeding pillow company that has taken the nursing pillow to the next level. The nursing pillow is discreet

while also

provid

ing

support and comfort for both mom and baby.
The San Diego Bebe Eco-Nursing Pillow features…

A

GREEN

design for your baby's healthy future!
Signature Privacy Cover is detachable and provides complete discretion – anytime, anywhere!
Patented angled surface designed to position babies towards mothers' breasts
Signature Comfort Bolster provides extraordinary support and security, for both mom and baby!
Detachable back pillow positionable anywhere along spine where mom needs it most
Adjustable strap comfortably fits up to a 52″ waist
Convenient dual pockets: one side for bottles, the other side for phone or remote
San Diego Bebe Twin - also available for nursing twins simultaneously
Who knew other brands of nursing pillows weren't green or eco-friendly? I had no idea! I always thought that they were just cotton stuffed into a half

doughnut

form. But it turns out th

at there is a huge difference in the make-up and design of the
San Diego Bebe Eco-Nursing Pillow

vs

the other nursing pillows on the market. The
San Diego Bebe Eco-Nursing Pillow

is filled with a

"patented eco-fiber that is hypo-allergenic, non-toxic, non-flammable (no fire-retardant chemical additives), and is recyclable, odor-free, glue-free, foam-free, lead-free and Phthalate-free." I didn't know that other companies even put those things in nursing pillows...I mean

, it's a pillow! It makes me feel so much better knowing that our new little baby is going to be snuggling up close to me and nursing on a safe and eco-friendly nursing pillow.
I was sent the
San Diego Bebe Eco-Nursing Pillow in Butter. I love the soft yellow minky fabric and it matches our new little baby's room! As soon as I took the pillow out of it's bag, I immediately knew I would love it! It had so many features that I always thought were lacking in my previous nursing pillow. My two favorite features are definitely the back pillow and the dual pockets. When I was nursing little man, I had a hard time making sure that I was sitting up properly. I would often realize that I was slouching and that usually led to difficulties with latch or comfort on my back and neck. Pockets

were

always something I wished I had with my previous nursing pillow too! It is perfect for keeping a bottle of water

,

snacks and my phone within reach. I had the hardest time eating enough food and drinking enough water- partially because I would sit down to nurse and realize that everything I needed was too far

from my reach and I didn't have anywhere to keep it stored for handy access.
One of the handy water bottle pockets!
I also really love how thick the pillow is. I think that

this

feature paired with the bolster along the edge is the perfect support for little babies. The thickness is great for me, because I never felt that my previous nursing pillow could keep little man up high enough. I felt like I needed to bump it up with extra pillows to keep him close to me. The thickness

of the
San Diego Bebe Eco-Nursing Pillow is much better and it has the perfect

firmness

to keep baby steady. The last feature that I ended up loving more than I thought I would was the privacy cover. I really like that it is detachable, for when I am at home and don't need the extra privacy. But, when I have friends or family over or am out somewhere, I love that it is such a secure fit (it's not sliding off or getting pushed aside by baby) and it is a nice breathable material

. I feel like
San Diego Bebe listened in on moms and their complaints with big name nursing pillows and then created their nursing pillows to answer

those concerns!
A closer look at some of the features and benefits of the
San Diego Bebe Eco-Nursing Pillow:
1.Designed GREEN for your baby's future

Made of 100% virgin polyfiber. Hypo-allergenic, non-toxic, non-flammable and recyclable. Odor-free, glue-free, foam-free, lead-free and Phthalate-free.

2.Signature Privacy Cover

Complete discretion while nursing! Lightweight mesh allows continuous airflow, and stores inside its own pocket when not in use. Easily detachable for quick machine wash-and-dry.

3.Signature Comfort Bolster

Complete perimeter bolster provides extraordinary support and comfort, surrounding your baby in soft, reassuring security. Extra piece of mind for mom, too.

4.Superior Surface Design

Patented angled surface design positions baby's head and body towards mother's breast, encouraging proper positioning, latch, suckle and swallow.

5.Detachable Back Pillow

Positionable anywhere along mother's spine for optimum posture and comfort, helping to relieve back, shoulder and neck strain.

6.Comfortable Fit up to 52" Waist

Adjustable waist strap with Quiet-Squeeze™ buckle keeps pillow secure.

7.Luxe Fabrics & Chic Colors

High-quality fabric covers are removable for machine wash-and-dry. Wrinkle-free and lead-free (no zippers or snaps).

8.Convenient Dual Pockets

Elasticized "Bottle Holsters" on one side of pillow, second pocket for remote or cell phone on the other side. Holds everything necessary within close reach.
Interested in having a
San Diego Bebe Eco-Nursing Pillow
for you and your little one? You can
BUY
the San Diego Bebe Eco-Nursing Pillow directly from
Double Blessinggs
. (ARV $59.99)

-OR-

You can enter to WIN a
San Diego Bebe Eco-Nursing Pillow
in Pink, Blue or Butter
!

***Giveaway is open to U.S. residents only. Entrants must be 18+ years old. One entry per household. The winner has 48 hours to respond before another winner is chosen.***

Giveaway will end December

5

th at 12:01am EST.

Entries go in the Rafflecopter form below!
a Rafflecopter giveaway
Thank you to
San Diego Bebe
for providing me with the opportunity to host this review and giveaway at no cost to myself. The item was sent to me free of charge for review and has not influenced my opinion of the product. I have sought to give my honest opinions and experiences on this product. The views and opinions expressed on this blog are purely my own. Thank you again to
San Diego Bebe
for sponsoring this review and giveaway!